Jico Cartridges
JICO began its journey in 1873 crafting sewing needles for Kimonos. Ever since, the company acquired new technical expertise and craftsmanship. In 1964, JICO fused those skills to create diamond tipped styli that have become the quality benchmark today.
With the introduction og the \"SETO-HORI\" Moving Coil (MC) type cartridge Jico took another big step into manufacturing high-end pickup cartridges.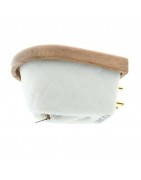 Sorry for the inconvenience.
Search again what you are looking for